Die Kreativagentur Ximpix aus Hannover wird dich immer auf dem Laufenden halten mit den Neusten Filmwettbewerben und Filmfestivals auf regionaler und internationaler Ebene.
Reiche deinen Kurzfilm, Langfilm, Imagefilm, Video oder Trailer aus deiner Filmproduktion doch bei diesem Filmfestival/ Film Contest ein:
Name: 10. Around the World in 14 Films – Das Berliner Festivals der Festivals 2015
Datum: 27.11.2015 bis 06.12.2015
Ausschreibung: National, Ausland
Internet: http://www.berlinbabylon14.net
E-mail: mail@berlinbabylon14.net
Kurzbeschreibung:
Zum zehnten Mal wollen wir unser Publikum mit AROUND THE WORLDIN 14 FILMS überraschen, verführen, beruhigen, beunruhigen, begeistern oder verändern – mit 14 Filmperlen aus 14 völlig unterschiedlichen
Ländern und Kulturkreisen der Erde. Von Südamerika über Mexiko, die USA und Kanada nach Afrika, durch Teile Europas über Russland in den Mittleren Osten bis nach Fernost. 14 junge Filmwerke, zusammengestellt zu einem schillernden Welt-Schaufenster, alle erstmals in Berlin zu sehen. Alle 14 Filmproduktionen werden jeweils von herausragenden deutschen Filmre-gisseuren/-innen und weiteren Persönlichkeiten der Kulturszene live moderiert und präsentiert.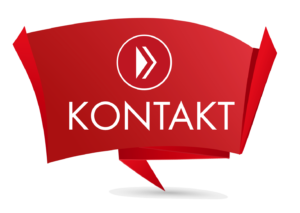 Ximpix hilft Dir bei deiner Filmproduktion das Maximale herauszuholen. Wir geben deinem Filmprojekt den nötigen Esprit, Ob Luftaufnahmen mit einer Drohne, dem Bullet Time Effekt, Motiongraphics, Animationen, VFX oder 3D Visualisierungen. Zögere nicht mit uns Kontakt aufzunehmen für deine Filmproduktion, um beim nächsten Filmfestival als Gewinner auf der Bühne zu stehen.
Zurück zum Media Blog